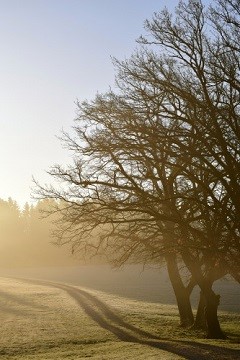 Present


self-employed in scientific consulting and statistics,
farmer


2018


The Queen Silvia's children hospital, Gothenburg, and
Institute of health and care sciences, university of Gothenburg

 
Tasks: Multivariate statistical analyses, development of models about the pathogeneses of retinopathy of prematurity
 
Project: Multi-Center Study to Determine the Role of Fatty Acids in Serum in Preventing Retinopathy of Prematurity (MDM)


2010-
2017
 Psychiatric University Clinics Basel, Switzerland
 
Tasks: Development of methods fo the national programme for quality development for all about 100 psychiatric hospitals/departments in Switzerland. Monitoring of big amounts of data on hospital and national level, multivariate statistical analyses. Consulting of the client and its scientific board. Project management with staff and budget responsibility. Appraisal of innovative processes/therapies; quality studies; analysis of data from electronic patient journals; organisational development; support of the board of directors in evidence-based decision-making. Design and implementation of scientific studies, e.g. regarding the quality of psychiatric treatment, benchmarking of hospitals regarding patient satisfaction. Mentoring of young researchers; contributions to medical education of specialist physicians in research methods/quality development.
 
Projects among others: Treatment of persons with mental disorders; National measurements psychiatric inpatient care Switzerland


2011-
2013
Furtwangen University, Furtwangen, Germany
 
Introductory courses in social and health psychology for students in the programme 'Applied health sciences'. Construktion and evaluation of written examinations (part time, 1 course per semester)


2002-
2010
Fraunhofer-Institute for Systems and Innovation Research, Karlsruhe, Germany
 
Tasks: Manager of Business unit "Innovations in the health system", strategic development of the business unit; mentoring for young researchers; advisory regarding research methods for members of the department. Lead amongst others of a discussion project about health innovation.
Acquisition of research funds on regional, national and EU levels; development, implementation, management of research and evaluation studies regarding functional foods, biotechnology and health technologies, methods of health technology assessment, evaluation of emerging technologies, assessment of research programmes och framework conditions for pharmacovigilance and clinical research, mapping of medical research in German university hospitals. Supervision of national and international project consortia.
 
Projects among others: Inno-HTA; Seahealth; EuroVigilance; MetaForum 'Innovation in the health system'; ImpactInfect; TAB Clinical research; Tissue-engineering; TAB Personalised medicine


1997- 2002
Hochrhein-Institute for Rehabilitation research, Bad Säckingen, Tyskland
 
Tasks: Research designs, patient surveys, on-site visits, analyses of patient records, multivariate data analysis, economic evaluation, management of a project regarding effectiveness and efficiency of part-time orthopedic rehabilitation. Development and empirical testing of a questionnaire for the comprehensive measurement of symtom severity and its changes in medical rehabilitation. Contributions to training in rehabilitation and research methods. Participation in Erasmus Summer School on methods of clinical epidemiology.
 
Projects among others: Evaluation of part-time orthopedic care of LVA Rheinland-Pfalz; Operationalisation of therapy goals in medical rehabilitation


1993-
1997
Albert-Ludwigs-University Freiburg, Institute for psychology, Freiburg, Germany
 
Tasks: Interviews, quantitative and qualitative data analysis in s project about risk perception regarding HIV/AIDS; studies with interviews, questionnaires and on-site audits for the evaluation of the German personal-communicative national AIDS prevention campaign; German representative at IUHPE-workshop on quality indicators in health promotion. Preparation of doctor thesis.
 
Projects among others: Evaluation of the personal-communicative AIDS-prevention campaign of Bundeszentrale für gesundheitliche Aufklärung


1998
Dr. phil.
 
(Psychology, minors in philosophy and medical sociology)
Doctoral thesis: "Evaluation and Quality Assurance in the Personal-communicative AIDS-Prevention – A Meta-Evaluation"
Albert-Ludwigs-University Freiburg, Germany


1994
Master/diploma in psychology ("Diplom-Psychologe")
 
Thesis: "Evaluation of a low threshold offering for persons with addiction"
Albert-Ludwigs-University Freiburg, Germany


1985-
1987
Regional psychiatric hospital Northern Black Forest
 
Civil service as nurse assistant in acute psychiatric care


1984
Hermann-Hesse-Gymnasium Calw
 
Graduation: General higher education entrance qualification
For more detailed information about my most important projects please click here.